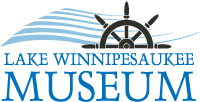 Preserving the History & Heritage of Lake Winnipesaukee & Vicinity







Vintage advertisements

FOCUSED ON ALTON, NH

Often times, vintage advertisements offer an interesting glimpse into the past, allowing us to remember a by-gone era in a way that few other historical artifacts can. In that spirit, the Lake Winnipesaukee Historical Society presents these vintage ads for your enjoyment.

Click on any advertisement to enlarge.