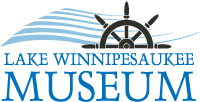 Preserving the History & Heritage of Lake Winnipesaukee & Vicinity







LWHS Bingo at the Funspot Bingo Hall
Hosting Games Every Saturday Night
Pull tab tickets on sale at every game offer big jackpots!
The bigger the crowd, the bigger the jackpots!
Bingo computers available. Fully automatic - alerts you when you win!
Hosting Games Every Saturday Night, Year Round!
Doors open at 4:00pm. Pull tab tickets featuring cash jackpots on sale before and during games.
Game Starts at 6:45PM • Plays 'til about 9:15PM
12 Card Package • $25.00
18 Card Package • $30.00
36 Card Package • $50.00
54 Card Package • $65.00
Buy additional strips for Carryover Coverall - 3 Card Strips Just $1
Portable Electronic Bingo Terminals Now Available!
Load up to a 54 card package onto one unit
Keeps track of bingo numbers - no daubing!
Displays your best cards and alerts you when you have a bingo!
Rent for only $6
The Funspot Bingo Hall features:
Separate smoking and non-smoking sections
Handicapped accessible.
Free parking.
Must be 18 or over to enter bingo facility per state law.
LWHS Bingo Gift Certificates are available for purchase and make a great gift for your favorite bingo player. Group Discounts for businesses and clubs!
COME JOIN THE FUN TODAY!